Francien Dechesne
Leiden University, NL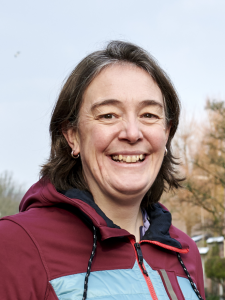 Francien Dechesne is Assistant Professor at the eLaw Center for Law and Digital Technologies (eLaw) of the Leiden Law School. Her research interest is the translation between ethical, legal and technical aspects of the application of digital technologies throughout society. Her current research focuses on fairness issues around so-called algorithmic decisions, and – more generally –responsible AI.
Francien Dechesne studied mathematics and philosophy, and holds a PhD in logic. Her postdoctoral research on formal verification of security protocols made her decide to move her attention to ethical considerations surrounding information technology. Francien is academic coordinator of the Advanced Master in Law & Digital Technologies, in which she teaches Ethics and Digital Technologies. She is also affiliated with the Leiden Institute for Advanced Computer Science (LIACS). In a further past, she worked as IT Management professional in mainframe environments.
David Marcos
Microsoft, USA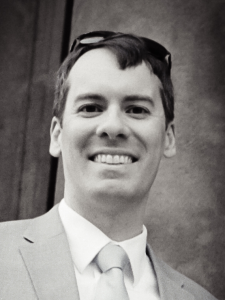 David Marcos leads Ethics Governance and Compliance for Microsoft's Cloud & Artificial Intelligence division, driving the build-out of ethics governance for AI. Prior to this position, David was Chief Privacy Officer of Microsoft's Cloud & Artificial Intelligence division, driving privacy governance and supporting build-out of privacy engineering solutions for GDPR.
Previous to employment with Microsoft, David worked for the National Security Agency, holding a variety of positions, most notably technical director of the NSA Office of Civil Liberties and Privacy, deputy technical director of the NSA Office of the Director of Compliance, and privacy research lead in the NSA Research Directorate. David specializes in privacy engineering and governance, focusing on legal automation and ethical computation in cloud technologies.  David is both a Certified Information Privacy Manager and Technologist (CIPM/CIPT).
Jeff Kramer
Imperial College London, UK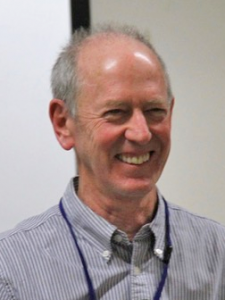 Jeff Kramer is Professor of Computing at Imperial College London. His research work is primarily concerned with software engineering, with particular emphasis on evolving software architectures, behaviour analysis, the use of models in requirements elaboration and self organising adaptive software systems. An early research result was the DARWIN language for evolving distributed architectures, and more recently was the Three Layer Model for self-adaptive systems. One of the major research challenges in self-managed adaptation is the need to perform requirements analysis at runtime.
Jeff has been involved in many major conferences and journals, notably as program co-chair of ICSE in Los Angeles in 1999, general co-chair of ICSE 2010 in Cape Town, and Editor in Chief of IEEE TSE from 2006 to 2010. His awards include the 2005 ACM SIGSOFT Outstanding Research Award and the 2011 ACM SIGSOFT Distinguished Service Award. He is a Fellow of the Royal Academy of Engineering, Fellow of the ACM, and a Member of Academia Europaea.